Conversion. Programmed.
We combine technology, data engineering and social media to build assets that generate scalable growth in business results.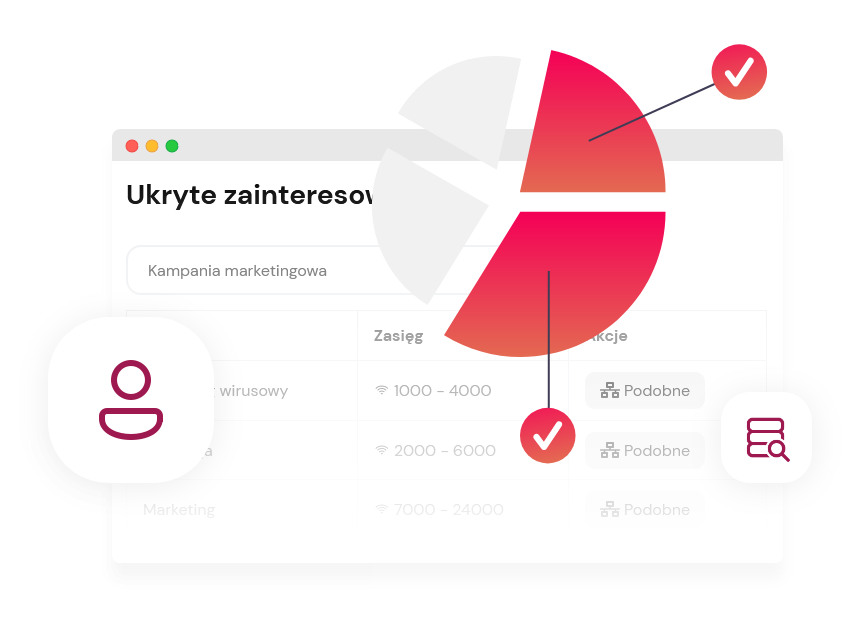 e-commerce revenue growth

reducing the CPL (cost per sign-up) for the newsletter

higher ROAS at unchanged media budget

MARKETING TECHNOLOGY APPS
Explore the products and solutions we are currently developing.
Hidden Interests for Facebook Ads
Want to increase the effectiveness of your Facebook marketing efforts? Discover the fastest solution to the challenge of rising advertising costs. Use secret interests to get access to the hidden markets and gain an edge over your competitors.
Analytics and recommendations
The most important results of your campaigns in one convenient dashboard, enhanced with intelligent recommendations and analytics.